Norway and Finland: Chasing the Northern Lights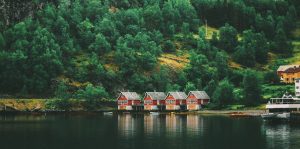 The Northern Lights, or the Aurora Borealis are atmospheric phenomena that have dazzled the world forever. These beautiful, dancing waves of light have fascinated scientists and skywatchers alike, with many studies dedicated to them. There is a lot of information on the web about how they are created and where to watch them, but there is definitely some bit of luck required to spot them. You have to be at the right place at the right time!
The Northern Lights' counterpart in the Southern hemisphere are the Southern Lights. But it is easier to chase them in the Northern hemisphere on account of easy accessibility to the various arctic belt countries. The chances to get a glimpse are best between September and March, especially around the new moon days.